Water Damage Restoration in Phoenix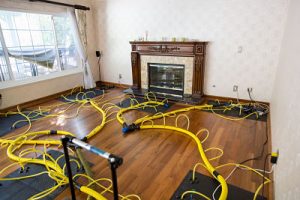 You've worked so hard to make your home or business the beautiful and inviting place that it is. That's why an unexpected water disaster can be as devastating as it is inconvenient.
Whether the damage was caused by a rainy season incident or came from property malfunctions such as a burst pipes, toilet flooding, or washer machine flooding, 911 Restoration of Phoenix has your back.
Our dedicated water damage restoration technicians are on-call, day or night, 24/7/365. No matter what time you reach out, someone will be there to answer your call. Not only that, but water remediation staff will be at your door within 45 minutes.
The water damage restoration experts take your water leaks and flood cleanup needs as seriously as you do. They understand that time is of the essence when it comes to minimizing damages, and that's why they work quickly and communicate clearly. They also work to put your mind at ease by assisting with homeowners insurance, from helping you make sense of benefits to filing your claim for you.
Our emergency water repair and flood cleanup services are fully comprehensive, with technicians handling more than simple water extraction. They repair all damages, patch leaks, and finish the job with mold inspection and remediation to ensure every threat to your property has been eradicated.
If your home or business has been hit hard by water, don't worry. The staff at 911 Restoration of Phoenix is standing by to fully restore your property to its former glory. Call us today for fast and thorough service.
Emergency Water Damage Repair And Mold Remediation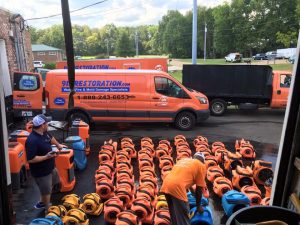 Your home should be a peaceful refuge. Your place of business should inspire you. But if either one has been affected by water damage, odds are good that the only feelings you experience on your property are worry and dread.
911 Restoration is here to assure you that full recover from water damage is actually easier and closer than you think.
When you reach out to 911 Restoration of Phoenix, IICRC certified water damage restoration techs are at your door in an instant. They perform a free visual inspection for property owners, giving you a vivid snapshot of the type of damage you're looking at and what needs to be done to fully restore your property.
No matter what type of repair your unique situations calls for, the highly trained experts are prepared to handle it. If your property requires emergency storm repair, roof repair, or leak detection, your dedicated water damage restoration team is on it.
They also act quick to pack out and store any vulnerable belongings, bringing them back only once your space is fully restored. They extract any standing water and take great care to eliminate further damage by complete structural drying and dehumidifying. They test and evaluate structural damage, making repairs and replacements as necessary so your property truly is better than new.
Water damage restoration technicians are even certified in professional mold remediation. Mold spores only need 24-48 hours of exposure to damp surfaces in order to spawn a thriving mold colony. That's why our water removal experts consider mold remediation an essential aspect of water damage restoration. They inspect the property for any signs of growth, looking closely at drywall, ceilings, and carpets. If they find a colony, they use professional tools to remove the mold.
By the time 911 Restoration technicians leave your property, you'll feel certain that every threat has been eliminated and every structure has been restored. Your space will calm and inspire once again.
Call 911 Restoration of Phoenix today and find out what a Fresh Start feels like.
Does Homeowners Insurance Cover Flood Damage?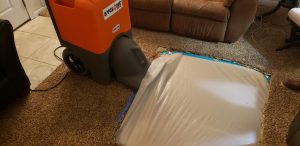 If you don't know which damages your homeowners insurance covers, don't worry. 911 Restoration staff are here to help you figure it out.
They sit down with you for a free insurance consultation and help you make sense of your coverage. Does your plan cover you for flood cleanup? Pipe bursts? Storm repair? Mold remediation? All of these questions will be answered so you can move forward with restoration services knowing exactly what to expect.
Your water damage restoration specialists even help you get through the complicated insurance paperwork. They file your claim for you, assist with loss itemization, and handle direct billing to your insurance provider.
If you've been hit by water damage, the road to restoration may seem long, complicated, and expensive. The truth is, recovery is not that far away, because 911 Restoration has thought of everything.
For fast, comprehensive service, call 911 Restoration of Phoenix today. This property disaster will be behind you before you know it.