Water Damage Glendale
When pipe bursts, roof leaks, sewage backups, or floods affect your home, you're going to need an immediate response in order to protect your home from any further harm like mold growth. Water damage Glendale technicians from 911 Restoration Phoenix know how urgently you need help so you can expect us to be there within 45 minutes of your emergency call!
It can be extremely frustrating to deal with water damage on your own, especially when it occurs during inconvenient times of the day such when you've just arrived from work or during the wee hours of the morning. Fortunately, our water damage Glendale team is available 24/7 for your convenience.
Our water damage Glendale specialists have faced all sorts of water damage throughout our 35 years of experience. We've dealt with leaks of all shapes and sizes so you can expect us to be able to take care of problems such as: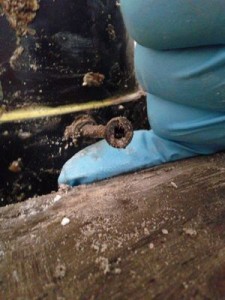 Pipe bursts and other plumbing concerns
Drywall flooding
Mold growth
Sewage backups
Water-based appliance hose ruptures
Running sinks and bathtub overflows
We're licensed, insured, and bonded to be able to restore your home back into shape. You can count on us to provide restorations of the highest quality. With our help, you'll be getting the fresh start you're looking for right away!
Water Damage Repairs Prevent Fungal Infestations From Setting In
The presence of excess moisture within your home due to a leak can eventually become a problem. That moisture creates the ideal environment for mold to start growing. Fungi will feed off of the wooden components of your home which can reduce overall structural integrity and it will release spores that can trigger various health problems like coughing, allergies, asthma, and skin irritation.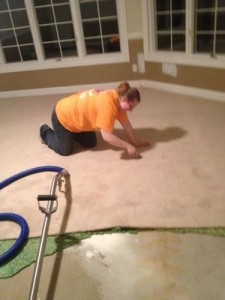 The best way to protect your home against mold is by having any water damage repaired immediately by water damage Glendale technicians from 911 Restoration. We can provide a free visual assessment of your property to locate leaks and look for any signs of mold growth.
IICRC certified water damage Glendale professionals can patch up those leaks right away, remove water and moisture using advanced drying technology, and provide remediation that will get rid of mold along with any spores that may have been released into your home. Once the area has been cleared, we can proceed with the restorations that will make the interiors look good as new!
By taking on your water damage emergencies, we can make sure your home gets back to being comfortable and safe for you and your family. As soon as any damage is detected, you can even count on us to help you file your claims with your insurance company.
Water Damage Restoration Pros You Can Always Count On
We will always put our customers first in all the work we perform. We're fully committed to your absolute satisfaction. Whether it's roof leak, pipe burst, sewage spill, or flood, water damage Glendale pros will always make sure you home gets a fresh start through our restorations. Give us a call today!