Mold Removal Phoenix
The moment you notice mold growth within your home, you're going to need 911 Restoration Phoenix to provide you with our mold removal services.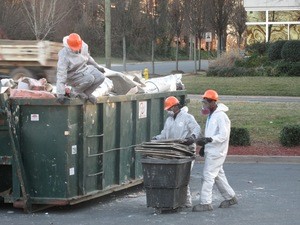 Our mold removal Phoenix technicians will be available 24/7 and can respond to your call within 45 minutes to provide you with a timely response to this pressing concern.
It doesn't take long for mold spores to start spreading and in no time they can affect the structure of your home and could contaminate the air.
Mold growth can occur if a leak or pipe burst isn't detected immediately. Fortunately, our mold removal Phoenix teams are fully trained and equipped to remove mold from your home and provide water damage restoration work to the affected area.
Our crews have years of experience in performing mold remediation and water damage restoration, so the moment you notice mold growth within your home, our mold removal Phoenix crew can provide a free inspection and estimate.
Even though you may not always be able to see mold growth, that does not mean that it is not living in your family home, which is why it is so important to contact the mold removal Phoenix professionals. If you have even the slightest reason to think that fungi may be growing in your home, then you can call us to schedule you an appointment with our staff.
Our mold removal Phoenix technicians know exactly where to look for fungus, which are usually in out of sight places, like basements, crawlspaces, attics, behind your walls, underneath floor boards and in your ceiling. We will get our mold removal Phoenix specialists to your property at your earliest convenience to provide you with the following services:
Water extraction in flooded basement

Flooded subfloor cleanup

Repair of ruptured washer hose

Sanitization after toilet overflow

Fire sprinkler repair

Water heater leak repair

Mold infestation clean up

Comprehensive mold and water damage repair

Moldy crawlspace cleanup

Restoration of pipe bursts
Call our pros if you notice any fuzzy, green, dark spots or have recently experienced water damage, and our mold removal Phoenix crews will arrive quickly to begin work today!
Effective Mold Removal

Our mold removal Phoenix pros believe that the customer is their top priority, and our crew will do everything we can to make sure you are feeling taken care of throughout the restoration process.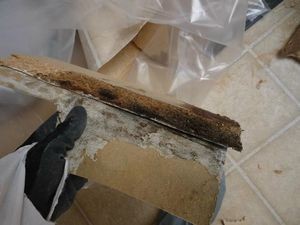 Our unit wants you to feel comfortable when you hire us, which is why our mold removal Phoenix operation likes to make it clear right off the bat what we are doing and why we are doing it.
When our workers arrive on the scene, we will inspect every corner of the property, that way our mold removal Phoenix members can properly determine the extent of the work that needs to be done.
We always explain to the homeowner how we will perform the water damage and mold growth remediation and why we are conducting that work, this way we alleviate any concerns you may be having before any reconstruction begins.
Once our mold removal Phoenix experts perform water extractions, our professionals then follow it with intense drying techniques, which prevent any permanent damage from setting in, as well as rot and mold growth. Instead of trying to do mold removal on your own, you should contact professionals to help you decontaminate your home.
Some important things to remember about mold removal restorations:
By allowing our team to handle mold removal for you, you can avoid health risks due to exposure to mold spores.
We can decontaminate the area properly by using the right equipment.
We will be using industrial strength chemicals that will not harm your floors or walls.
We will be using sensitive testing equipment that can effectively detect any microscopic airborne spores.This will allow us to quickly clean the area in no time at all.
Our team will be venturing into the hard-to-reach areas of your home including crawlspaces, attics, and within the walls and floors so we can remove mold spores and extract water and moisture.
To complete the job, our mold removal Phoenix specialists will perform odor removal services that will get rid of any foul moldy stench from the drywall, textiles, furniture, and carpets. So, if you think you smell a musty odor in your home and suspect a mold growth, then contact our mold removal Phoenix expert today!
Mold Removal Done By Professionals
Our mold removal Phoenix crew is qualified to deal with all aspects of the water damage restoration process, including communication with your insurance company.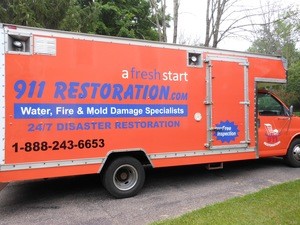 We understands that under traumatic circumstances, it can be frustrating to have to figure out what your policy offers. 
In these instances, our mold removal Phoenix operation will take over the entire insurance process, meaning our workers will file your claim for you and handle all the necessary paperwork involved.
Our mold removal Phoenix members just want to do whatever our techs can to get you affordable, quality water extraction that is easy for everyone involved.
It may be difficult to detect mold growth right away. Luckily, our mold removal Phoenix specialists have listed down some of the signs that mold is starting to grow so you can call us as soon as possible. Here are the signs that you need to watch out for:
Black or pink spots on any surfaces
Dampness in the air within your home
Books or furniture are moist to the touch
There is noticeable moldy smell within your home
There is a pipe burst or roof leak that hasn't been worked on
Once you detect any of these signs, our mold removal Phoenix team will be providing you with the quality services you need to get rid of mold growth within your home.
We are fully certified to provide restoration services that can provide your home with a fresh start. Furthermore, our team is licensed, bonded, and insured to perform water removal services and sewage backup work that will make sure all mold spores are expelled. So, keep your home free from mold by giving 911 Restoration Phoenix a call today!