About 911 Restoration of Phoenix
Home and business owners need a company they can rely on when they experience a water emergency, and they can rely on the skills and techniques of Rocky Dunn and his water damage Phoenix experts to carry them through this chaotic time.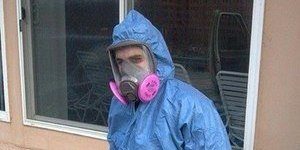 Rocky gained his passion for leadership during his youth when he was part of a mentors program. From those experiences he learned how to build a home from the ground up, and to this day he draws upon those times to help his community.
He knows what it means to work hard. When he moved his family to Phoenix he worked as a handyman for an apartment complex and quickly rose up in the ranks to becoming the apartment manager.
In that role, he loved being able to work with people and relate to those in his community. Those reasons are why Rocky loves being part of the 911 Restoration company. He is able to implement customer service, while still working with his hands in the restoration field.
Rocky is dedicated to making sure every customer is served to the best of his ability, even if they need him at four in the morning. He never wants anyone in the community to hesitate when they need help the most, so call Rocky today!
Water Damage Evasion and Prevention Measures
Rocky is confident in the ability of his water damage Phoenix team. He knows that his team is extremely good at helping people to prevent disasters, such as pipe bursts, mold infestations and ceiling leaks, from ever occurring in the first place.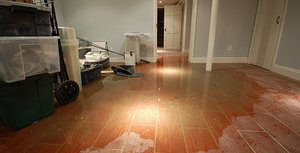 Implementing proper home maintenance is crucial to keeping your home dry and free of mold infestations. 
This accumulation of tips and tricks that Rocky feels is a strong representation of the major causes of water damage and what he thinks can be done to prevent such problems.
Here are some crucial things that Rocky feels all home and business owners should understand about water extractions and damage prevention:
All water must be eliminated from anywhere it spills over to prevent a mold growth situation from taking hold in the more porous surfaces of the home.
Make sure to trim all the trees around your home or property that are in danger of losing dead limbs that might fall onto your home during heavy wind or rain.
Be sure to regularly inspect the pipes around your property for any wear and tear or rusting that may be a sign of corrosion and a future pipe burst.
Never forget to clean out the gutters on the roof and the downspouts along the side of the home. These can get clogged and cause overflows to occur which can swamp an upper level.

Allow a restoration expert to come and take a deep look at your system and your property to help spot any obstructions that may become a water damage scenario down the road.
If you have any questions about issues not listed above, then you should feel free to give Rocky a call and learn more today!
Expert Water Damage Elimination from the Best
When it comes to eliminating the water and the damage that it causes in homes and businesses in the community, there is no better option other than to hire Rocky and his water damage Phoenix team.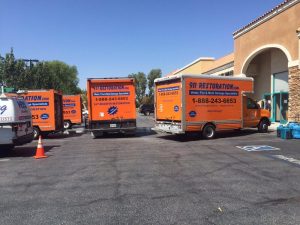 Rocky knows all there is to know about this business, and he is confident that he can take a project from the first step of water elimination, to the final step of drying paint at the end of a project.
We are a one-stop-shop for all things restoration related, and so we can take on challenges that range from disaster scenarios, to fire and smoke, mold elimination, sewage backup cleanup, or anything else that affects your home.
Rocky's water damage Phoenix professionals are all trained to take on even the most extreme of scenarios with total professionalism and ease. He always makes sure to put the customer and their needs as the top priority during the entire job.
If your home or business has recently experienced a water invasion or other disaster, then call our water damage Phoenix crew with 911 Restoration Phoenix to get the fresh start you need today!