Sewage Backup Phoenix
When you have to deal with a sewage backup at home, you can rely on the sewage backup cleanup Phoenix agents at 911 Restoration Phoenix to provide you with the necessary cleanup and restoration to mitigate damage and the spread of disease.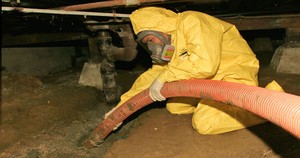 The sewage backup cleanup Phoenix team knows everything there is to know about black water removal, and our staff encourages you to call us the moment you discover any sign of a sewage problem in your home or business.
A sewage backup is an unexpected emergency that needs to be taken care of as soon as possible. Never attempt to cleanup a sewage backup on your own. This can be a dangerous undertaking that can expose you to all sorts of bacteria.
That's why our sewage backup Phoenix restoration services agents are standing by around the clock and will do whatever it takes to make sure sewage backup cleanup Phoenix agents will respond to your concern quickly.
We'd be more than happy to assist you in doing any of these vital tasks. Our team has years of experience dealing with these kinds of situations and we can assure that your home will be given a fresh start once we're done with the restoration. The affected area will then be subjected to our advanced restoration techniques to get your home back in the best shape.
Our sewage backup cleanup Phoenix technicians understand that it is important to extract black and grey water from your home as quickly as possible after the flood has occurred, so our agents promise to get to the scene of the damage within 45 minutes of receiving you emergency call.
With our sewage backup cleanup Phoenix specialists on the job, homeowners can rest assured that they are getting the best care in the industry from our water damage Clearwater Beach pros. We are trained to mitigate all types of sewage backups with services that include:
Raw sewage sanitization

Black water cleanup

Leaky pipe repair

Decontamination

Restoration of pipe bursts

Odor control services

Restoration of faulty plumbing system

Overall comprehensive damage repair

Toilet overflow remediation
Our sewage backup cleanup Phoenix unit are available 24/7/365, so call our operation today and we will get to work with a free inspection of your home or business the moment we arrive on the scene.
Cleaning Up Sewage Backup Spills To Prevent Mold Growth
Our sewage backup cleanup Phoenix agents will make sure that your home is sufficiently disinfected and we will make use of the latest drying technology to get rid of black water. We can also provide other services like mold removal for a complete cleanup of the affected sections.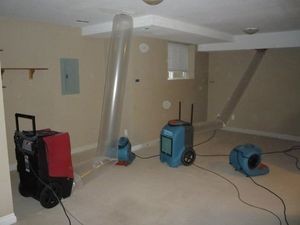 When dealing with substances like mold and black water, our sewage backup cleanup Phoenix members know that it is incredibly important to go about the mitigation process in a safe and practical manner, which means to not handle it on your own.
You should leave the remediation to our sewage backup cleanup Phoenix techs, because our experts have both the gear and the training needed to handle a thorough and safe fungus extraction job. 
Along with cleaning all traces of sewage, our sewage backup cleanup Phoenix professionals will replace flooring and drywall as needed, as well as remove all moisture from the surfaces and air.
Limiting mold spores from freely moving throughout the home is one of the most important parts of the job, so our sewage backup cleanup Phoenix team uses vapor barriers to contain mold spores if it is necessary to perform a mold removal service.
Once we've finished our work, our sewage backup cleanup Phoenix specialists will provide tips and techniques that can help you avoid any future sewage backups. Among the tips we can provide include:
Make sure that your current plumbing is up to date
Immediately repair a damaged sewage backup valve
Don't flush hard paper down the toilet
Don't flush grease or oil down the toilet
Make sure that you regularly inspect plumbing for any signs of cracks, leaks, or rust
Ensure your toilet is sturdily fixed at the base
Once our team is done with the cleanup, we will work with your insurance company to assist you with your claim and to provide you with an affordable price. Leave the water damage restoration and fungus cleanup procedures to our sewage backup cleanup Phoenix staff, and call our technicians today for the most competent services in the industry.
High Quality Sewage Backup Restoration
With the benefits and convenience that our sewage backup cleanup Phoenix techs can provide, it's easy to see that we're the company to call whenever you're inconvenienced by a black water spill.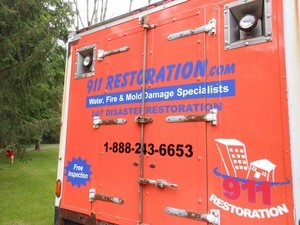 Sewage spills, commonly called 'black water,' can happen for various reasons, but whatever the cause, you're going to need immediate sewage cleanup.
Sewage can be difficult to remove from hardwood, drywalls, tiles, and carpets. Furthermore, black water contains a cavalcade of bacteria that can harm you or your family.
That's why it's best to call the licensed, insured, and bonded specialists from 911 Restoration Phoenix. Our sewage backup cleanup Phoenix team will be properly equipped and trained to conduct proper cleanup.
When a toilet overflows or a pipe bursts, our sewage backup cleanup Phoenix specialists will come in using industrial strength cleaning products and hazmat suits to properly handle the sewage cleanup.
Our technicians also put a great deal of emphasis on customer service, especially when it comes to helping homeowners recover from water damage. It can be an overwhelming situation, and our sewage backup cleanup Phoenix agents want to make the process as easy as possible for you.
Our sewage backup cleanup Phoenix specialists will help in every area we can, including dealing with your insurance company. We will file your claim for you, since our crews know exactly what your provider needs to get you the coverage your deserve.
So, call us today and let us help you give your home a fresh start with our comprehensive sewage backup Phoenix restoration services today!