Water Damage in Anthem
When it comes to tackling water emergencies in Anthem, you can count on the professionals at 911 Restoration of Phoenix to be there to assist you no matter what time you call the office. The technicians want to make sure that you feel taken care of when you're affected by invading waters. Repair techs will make you feel secure by responding on a moment's notice. To best provide you with speedy water damage repairs, our technicians stay available 24/7/365. It doesn't matter what time you may call; repair techs will get to your home within 45 minutes. They will arrive equipped with the flood cleanup and drying equipment needed to get your property clean and dry quickly.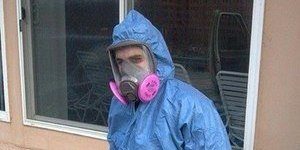 Before getting to work, technicians will conduct a free visual inspection for the property owner. This initial surveillance will allow us to determine the extent of the damage to formulate best an accurate estimate of the water damage restoration needed.
Whether you find yourself dealing with a leaking ceiling or broken water pipe, you can be sure that the experts will be able to administer the water extraction and drying services needed to give you a full recovery.
Property owners can feel completely confident in our technicians. Not only do they have decades of experience, but they have earned their IICRC certification from the Institute of Inspection, Cleaning, and Restoration.
Along with these credentials, the entire water mitigation company is licensed, bonded, and insured for the protection of all our customers. You never have to worry about taking a risk when you hire our team for flood cleanup in Anthem.
We want to guide you through every step of the water damage restoration with the utmost care and professionalism. If you need help filing your insurance claim, we will give you a free insurance consultation. If you need assistance with pack-out and storage procedures, our technicians will take care of everything.
These comprehensive services make us the most qualified restoration company in Anthem. So, call 911 Restoration of Phoenix today and let our technicians show you the possibilities of a Fresh Start!
Limit Your Losses With Fast Flood Cleanup And Mold Removal Services
By having 911 Restoration of Phoenix immediately take care of home water leaks and flooding issues, you will give yourself the best chances of avoiding structural damages and mold infestations.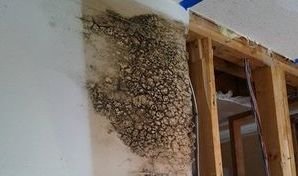 With the help of state-of-the-art water extraction machines and drying technologies, our technicians will execute a water damage restoration strategy to make your property safe and comfortable again.
The best way to remove hazards from your property is by employing fast water cleanup services. We want to get every drop of moisture out, and we can with the use of thermal imaging and infrared cameras. This equipment helps repair techs detect lingering moisture in walls, ceilings, and even under your floors.
Even the smallest pool of stagnant water can cause mold and bacteria to grow. If we discover mold affected areas, we will clean and sanitize the entire space safely. The technicians use protective gear when dealing with mold and will implement non-toxic disinfectants.
When you need water damage restoration in Anthem, the service includes mold decontamination. Even if initially you only called thinking you needed flood cleanup services, repair techs will administer mold removal services, as required.
To limit an infestation's ability to spread throughout your property, it is imperative to allow for proper indoor ventilation. After a water leak, leaving a window open and letting fresh air and sunlight inside will reduce the chances of mold growth.
To prevent wood rot and any further structural damage, call 911 Restoration of Phoenix right away. You will be met by a team that cares and understands what you need as a property owner in Anthem.
A Water Damage Restoration Company That Will Take Care Of You
Our restoration contractors are trained to make these situation go as smooth as possible. Your assigned project manager will help you understand the leak and flooding repairs you need and make sure your concerns are all addressed.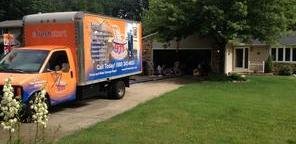 If you have questions regarding the cost of drying out a house after a pipe burst or what to know the cost to mitigate a water intrusion, we can give you answers.
Each project manager has years of experience working with insurance companies, and they will provide you with a free consultation to help determine the coverages you are entitled to receive.
The technicians will bill your insurance company directly, so you never even have to worry about collecting your financial aid.
Over the years, 911 Restoration of Phoenix has made great relationships with the majority of the insurance companies out there. If you need us to file your claim, you can trust us to submit it for you on your behalf.
The financial side of water damage does not have to be overwhelming. Even if your insurance claim does not get accepted, you can be sure that our restoration company offers affordable prices on all of our services. 
The entire operation places a lot of value on customer service and professionalism. It comes down to making the customer feel comfortable and positive throughout the restoration procedures.
So, call 911 Restoration of Phoenix when you need dependable, efficient water clean up. The repair techs will be at your property as soon as they can to turn your water emergency into a Fresh Start. 
Proudly servicing the cities of Anthem, Ahwatukee, Buckeye, Burnstead, Carefree, El Mirage, Fountain Hills, Glendale, Goodyear, Laveen, Litchfield Park, New River, Paradise Valley, Phoenix, Peoria, Scottsdale, South Mountain, Sun City West, Surprise, Sunrise, Waddell, Youngtown, and the surrounding areas.