Water Damage Restoration
Weather Alert: If you are experiencing weather-related damage from the storm, call us today for emergency assistance!
911 Restoration of Phoenix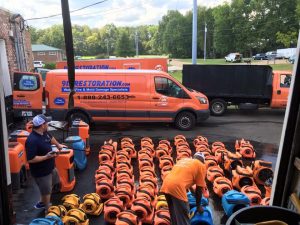 Are you dealing with property damage in Phoenix? You can get help handling water damage, fire damage, mold infestation, and sewage backups within East Valley by calling 911 Restoration Sunrise right away.
Our expert water damage repair crews are on call 24/7/365 and they can reach properties throughout Phoenix, Scottsdale, and Glendale within 45 minutes of an emergency call. All technicians are highly trained and prepared to handle commercial or residential property restoration. 
At 911 Restoration of Phoenix, we offer a Fresh Start with our comprehensive selection of property damage restoration services, including but not limited to:
Whether you're a Phoenix homeowner or business owner, 911 Restoration of Phoenix is your Fresh Start! We'll communicate with you throughout the entire process, help answer questions related to insurance, and restore your property to its pre-damaged condition. One of our IICRC-certified teams is dispatched within 45 minutes of your call! Contact us today, and one of our friendly representatives will assist you in finding the nearest Phoenix location.
Our IICRC certified technicians have the training and experience to handle disaster clean up after floods, fires, and sewage emergencies. Let us begin working to give you a Fresh Start today by returning your property to better-than-new condition. Call us at (480) 524-1678 and allow us to offer you a free visual inspection.

Jim Agius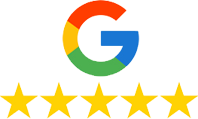 We recently had the misfortune of having our water heater breaking and emptying all of its water into our guest room. Our walls and carpet were fully soaked. We called 991 Restoration and Rocky Dunn was at our home within an hour. The damage was extensive but Rocky and his crew worked for several hours removing the effected dry wall, molding and carpet. They immediately set up all the necessary fans and dehumidifiers to begin the drying process to insure we did not develop mold. The drying process took several days, and Rocky was there each day to check the moister levels. After the drying process was complete Rocky coordinated the reinstallation of the carpet and began the work of reinstalling the drywall and molding. His pricing was very reasonable, and his work was impeccable. Rocky was also very helpful in working with our insurance company minimizing the total time of disruption to our home. While this is not an event anyone wants to go through, we were very fortunate to work with Rocky and 911 Restoration. Highly recommend Rocky and his team for any of your needs.
Water damage restoration is a serious issue. 911 Restoration of Phoenix can return your property to perfect condition after you experience flooding, a pipe burst, or a sewage backup spill. Our IICRC certified water damage specialists are licensed, bonded, and insured to:
Handle Water Removal After Home or Business Flooding 

Use Dehumidifiers to Completely Dry Out Your Property

Search for Spots of Moisture with Infrared Scanners

Repair Ceiling Leaks and Leaking Pipes
Our crews can even take on damage caused by frozen pipes, in the rare instances when the temperatures drop in Phoenix, Glendale, and Scottsdale. Beginning the Phoenix water damage restoration process quickly can help you prevent the spread of mold and costly damage that can even affect your health.
Let us repair the underlying cause of your water damage in Phoenix. Crews can even help you handle emergency flooding caused by hurricanes and other major storms. Flood cleanup can be accomplished effectively with professional grade water pumps and air blowers. You can call us anytime of the day or night to get the ball rolling for your water damage restoration in Phoenix needs. Call us at (480) 524-1678 and see how we can help.

Service area map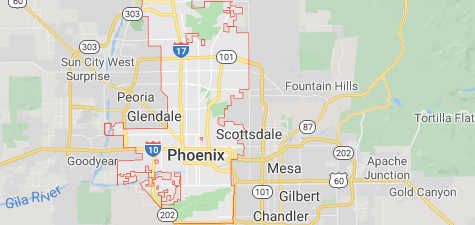 Sanitization Services & Disinfection Solutions
Many people in Phoenix feel isolated by the coronavirus. Social distancing and quarantines can be difficult to handle. However, you are not alone. Everyone in our community is connected during this difficult time. Fortunately, we all have parts to play in limiting the severity of the coronavirus. You can do your part by keeping your distance from others, practicing good hygiene, and ensuring your property is properly disinfected and sanitized.
Contact 911 Restoration today to get professional help with sanitization services. Our IICRC-certified sanitization specialists are standing by to offer you disinfection solutions. All crews are trained to handle coronavirus cleanup in accordance with the guidelines from the CDC and EPA. We have the resources to sanitize large commercial properties and small residences. We're ready to do our part by keeping your property sanitized and disinfected during this pandemic. You can reach out to us any time of the day or night to get the help you need.
Mold Removal
Mold can be a big problem if it infests your property in Phoenix and East Valley surroundings. For example, mold takes less than 24 hours to start infesting your water-damaged property. Likewise, it can spread quickly, and it can damage your home or business and impact your health.
Mold removal Glendale can help you get rid of your mold problem. The mold experts at 911 Restoration of Phoenix are ready to begin mold remediation right away. Let us begin working on mold removal by:
Scheduling a Free Visual Mold Inspection for Property Owners Only

Isolating Areas Affected by Mold Growth

Uses Professional Mold Decontamination Techniques

Handling Mold Cleanup in Your Home or Business
Mold removal may even be completed as part of water damage restoration in Phoenix. Mold is more likely to spread in your property after you experience a flood, pipe burst, or sewage backup. Contact us now at (480) 524-1678 if you suspect you are dealing with mold in your property.
Sewage Backup and Cleanup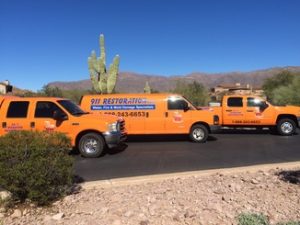 No property owner wants to discover a sewage spill in their home or business. Raw sewage can cause water damage while spreading dangerous contaminants through your property in Phoenix, Scottsdale, or Glendale. It's important that you get professional help handling sewage backups to protect your health and well-being.
911 Restoration of Phoenix can take on sewage cleanup Glendale for you. Let us offer you same-day water damage restoration and sewage removal services. Our crews will focus on:
Removing Sewage Water from Your Property

Disinfecting All Areas Affected by Raw Sewage

Dealing with Odor Removal to Get Rid of All Traces of the Sewage Backup
Nevertheless, raw sewage should never be handled without specialized protective equipment. Get professional help with sewage cleanup in Phoenix by contacting 911 Restoration today. We can reach your property within 45 minutes of an emergency call, so you won't have to deal with a sewage backup on your own.
Fire and Smoke Damage Restoration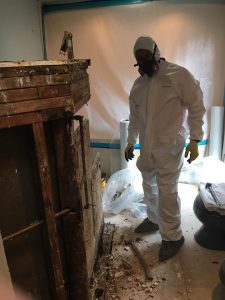 Are you dealing with the aftereffects of a residential or commercial fire? Here at 911 Restoration of Phoenix, we know that fire, ash, soot, and smoke damage can be difficult to handle on your own. On the other hand, that's why we offer our neighbors in Phoenix, Scottsdale, and Glendale dedicated fire damage restoration services.
Fire damage restoration service Phoenix az in Phoenix can help you recover from structural damage, water damage caused by fire hoses, smoke damage, and more. In fact, 911 Restoration of Phoenix's fire damage restoration crews are dedicated to:
Providing Fire and Smoke Damage Restoration in Phoenix

Removing Items Damaged by Fire, Smoke, Soot, or Ash

Handling Ash, Soot, and Smoke Removal

Using Soda blasting to Cleanup Fire Damage

Odor Removal
Crews can begin by offering you a fire damage assessment and a free insurance consultation about your fire damage restoration options. Call the fire damage cleanup experts of Phoenix today for a Fresh Start at (480) 524-1678.
Disaster Restoration
Disasters can strike suddenly in Phoenix, Glendale, and Scottsdale despite what the weatherman says. While properties can be subjected to damage caused by floods, earthquakes, fires, and plumbing emergencies, it's common to be distraught afterward. Fortunately, the help you need to recover from any disaster is only a phone call away.
911 Restoration of Phoenix has the equipment and resources to handle disaster restoration in Phoenix. Crews can assist you right away with:
Board Up

Water Extraction

Packing Out and Storage of Your Belongings
Once the disaster has passed, crews can return to assess the structural damage to your home or business. We understand that disaster cleanup company in Phoenix can involve:
Water Damage Restoration and Water Extraction

Fire and Smoke Restoration

Ash, Soot, and Odor Removal

Sewage Cleanup

Mold Removal in Phoenix
Regardless of the nature of the disaster you faced, you can get the help you need from the IICRC certified professionals at 911 Restoration of Phoenix. Crews will work tirelessly to return your home or business to the perfect condition that you deserve. You can get a Fresh Start after any disaster by calling us right now. As long as you get a Fresh Start, you'll always have peace of mind.
Serving the communities of Anthem, Ahwatukee, Buckeye, Burnstead, Carefree, El Mirage,,, Fountain Hills, Glendale, Goodyear, Laveen, Litchfield Park, New River, Paradise Valley, Phoenix, Peoria, Scottsdale, South Mountain, Sun City West, Surprise, Sunrise, Waddell, Youngtown and surrounding areas.