Reviews
With our 30 years of experience in the restoration service industry, 911 Restoration Phoenix AZ has taken care of many satisfied customers who have been kind enough to share their experiences with you.
Our customers vary and include all kinds of personal, business and government entities:
Celebrities and VIPs
Property owners, managers and tenants
Management companies and large complex building owners
Big corporations, insurance companies and banks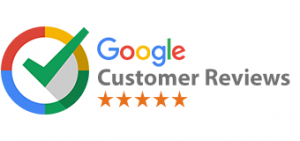 Jim Agius

8th of January 2020

We recently had the misfortune of having our water heater breaking and emptying all of its water into our guest room. Our walls and carpet were fully soaked. We called 991 Restoration and Rocky Dunn was at our home within an hour. The damage was extensive but Rocky and his crew worked for several hours removing the effected dry wall, molding and carpet. They immediately set up all the necessary fans and dehumidifiers to begin the drying process to insure we did not develop mold. The drying process took several days, and Rocky was there each day to check the moister levels. After the drying process was complete Rocky coordinated the reinstallation of the carpet and began the work of reinstalling the drywall and molding. His pricing was very reasonable, and his work was impeccable. Rocky was also very helpful in working with our insurance company minimizing the total time of disruption to our home. While this is not an event anyone wants to go through, we were very fortunate to work with Rocky and 911 Restoration. Highly recommend Rocky and his team for any of your needs.

Janice Surprenant

18th of December 2019

I have known Rocky Dunn about 15 years as a friend and as his Realtor. He takes a great deal of pride in his impeccable standards and work ethics.

Jesse Berrueta

20th of November 2020

What can I say. Mr. Rocky Dunn is a very professional person at what he does. Rocky goes above and beyond to get your problem big or small taken care of. He is very knowledgeable at what he does and wont leave the site until all question one may have get answered. Customer always comes first. I could go on and on but at the time that my wife and I were overwhelmed and stress over our flood Rocky came in and took care of it all. Will recommend Rocky and his company to anyone anytime.