Sanitization Services in Phoenix
It has never been more important to maintain a clean and disinfected property. Whether you own a home or a business, your family and community depend on you to sanitize your space thoroughly. The coronavirus outbreak has proven that this virus moves quickly. The illness is highly contagious, and it presents a very real danger to our more vulnerable friends and neighbors.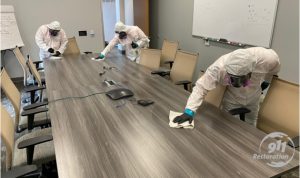 If you own an office space or retail store, do not make the mistake of assuming employees and customers who look healthy are healthy. The CDC warns that the coronavirus may be in a person's system for up to 14 days before symptoms appear. Err on the side of caution; assume everyone who enters your facility has been exposed to coronavirus. Disinfect your space accordingly. so contact us today at 480-524-1678
Also realize that your staff or patrons could be immunocompromised or live with someone who is vulnerable to severe infection. They risk exposure to coronavirus everytime they go out into the community. This includes visiting or reporting for work at your commercial property. By choosing to thoroughly sanitize and disinfect your office or retail store, you provide much-needed peace of mind for the people who keep you in business.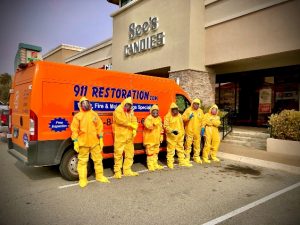 Homeowners must also consider the needs of those around them. If anyone in your household is a member of a vulnerable population, take extra measures to guard them against exposure to coronavirus. The CDC encourages you to provide a dedicated space for high-risk individuals whenever possible. Keep their area clean. Also take care to disinfect high-touch surfaces in your home. Remember that every time a member of your household goes out into the community, they risk bringing coronavirus home. If you search best covid-19 cleaning companies in Phoenix, call us at 480-524-1678.

The burden of sanitization can be heavy. When you're already working hard to protect your family or keep a business alive, the thought of disinfecting an entire property is overwhelming. We can help. The sanitization and disinfection crew at our company trained to follow CDC and EPA protocols to provide covid-19 cleaning services in Phoenix. Our compassionate technicians disinfect your property thoroughly, whether you own a home or a business. As a locally owned and operated company, our entire staff is dedicated to helping you find peace of mind in the current crisis. We know a Fresh Start waits for our community on the other side of coronavirus. We consider it our job to help our neighbors find reassurance and support in the meantime.

It's okay to be uneasy when so much remains uncertain. But remember that Phoenix is strong, and we're all in this together. For compassionate service and property disinfection, call 911 Restoration of Phoenix at our number 480-524-1678.

njj