Commercial Water Damage Restoration in Phoenix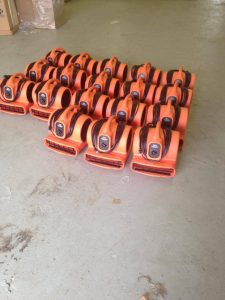 It's no secret that damage to your property can be a detriment to your business. Between water damage, sewage backup, mold development, or even needing fire damage restoration you can run the real risk of having to close up shop until your building is deemed safe to reopen translating into lost revenue.
We understand how important your business is to you, which is why if you experience any of these or other problems with your commercial property, then 911 Restoration of Phoenix will be there to work to get your doors back open in the fastest possible time frame saving you a long-term headache as well as an unexpected financial impact.
To help us deliver on that promise, we know that by its very nature, disasters can strike at any moment. This is why we make sure we are available 24/7/365 to be there for you the second that you need assistance. You can rest easy knowing that when facing an emergency, we guarantee to be there within 45 minutes of taking your call to begin your commercial restoration. With us, you benefit from comprehensive emergency restoration services for any issues that arise ranging from water damage to sewage backup, or even fire damage.
To ensure a superior experience, we work with IICRC certified technicians specially trained to restore your building from any damage that has affected. Don't wait to call our commercial restoration experts in Phoenix today.
We'll Be There For Your Water Damage Emergency
As a commercial building owner, you are probably familiar with all the building codes that have to be met in order for your building to operate properly. You also know that in the event that your building is not up to code, it's your responsibility to fix the problem.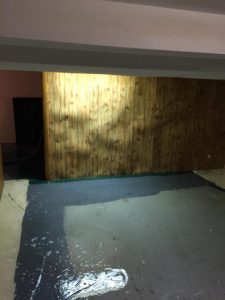 So when water damage has occurred, it is crucial for your bottom line to get commercial restoration experts out as soon as possible to begin the water damage restoration.
The first thing to do is assess the source of the water damage and stop it. After that, the process to get the water removed begins. By using comprehensive drying and moisture removing techniques on the property, you can be assured that you're getting service that is unmatched.
With 911 Restoration some of the benefits you receive when fixing water damage include:
Free Visual Inspection for Property Owners Only
Emergency Disaster Restoration
Emergency Water Extraction
Leak Detection and Repair
Complete Water Extraction, Drying, & Dehumidifying
A Team That Cares & Understands Your Needs
Highly Trained Technicians Providing You With Peace of Mind
Rest assured in the knowledge that our commercial restoration unit in Phoenix are licensed, bonded, and insured. We work with IICRC certified pros to conduct free building inspections on your property. Call us as soon as you discover water damage on the premises so you can eliminate further damage like mold for example.
We'll Be There For Your Mold Removal
When water damage occurs, you have to watch out for more than just water. One of the biggest concerns in commercial restoration is mold. Mold causes damage to your building's structure by eating away at organic materials like drywall or wooden beams. In addition, mold can cause headaches as well as strange odors, which has a negative impact on your commercial property.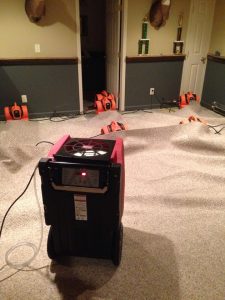 Mold damage is not always immediately obvious. However, if you suspect there's a mold problem don't hesitate to call us for a free visual inspection for property owners only. In our inspection, we check for discoloration, crumbling drywall, and strong odors. In the event, that mold is found, a free visual inspection for property owners only is provided. The estimate will include the duration of mold removal along with what is needed to fix what caused the mold infestation. In addition, if it determined to be needed, mold testing may be done to determine toxicity levels of the mold being removed.
As soon as you have seen to and signed off on the conditions, we begin the commercial restoration work right immediately. The first thing to do is to quarantine the affected area since mold can dislodge itself and then spread further throughout the premises.
Once the quarantine has been established, the damaged material is removed and then replaced with sterile supplies once existing moisture is dried out.
After this step is completed, you can breathe easier knowing that further growth has been halted, and you can resume business as usual.
Don't hesitate if mold is suspected. Calling us today may save you potentially thousands of dollars in revenue and repairs. So contact our commercial restoration crew with 911 Restoration of Phoenix.