Disaster Restoration Phoenix
When it comes to restoring damage caused by a disaster like a fire, flood, or sewage backup, you're going to need a team like our disaster restoration Phoenix workers at 911 Restoration Phoenix that can provide you with the complete work necessary to give your home a fresh start.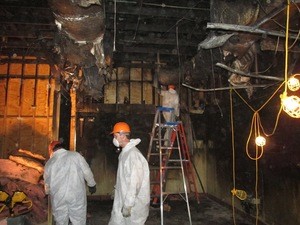 When repairing and restoring disaster damaged sections of your home, our disaster restoration Phoenix specialists will do so with speed and care.
Our disaster restoration Phoenix team of certified disaster restoration technicians has years of experience in repairing and restoring damage caused by disasters both natural and those that are caused within the home.
We are licensed, insured, and bonded to perform all of these major restoration jobs.  Our disaster restoration Phoenix specialists can provide your home with a wide array of services that will make the disaster-affected section look good as new. Our restoration services include:
Remediation of water damage

Water extraction and drying

Mold spore testing services

Fungus and mold infestation decontamination

Mildew deodorization

Toilet overflow sanitization

Black water cleanup

Deodorization services

Cleanup of tar and ash residue

Smoke stain cleanup and odor removal

Overall comprehensive disaster restoration
For example, if your ceiling begins leaking during the midst of a heavy storm, you can call our disaster restoration Phoenix specialists, and our pros will arrive at your home within 45 minutes, equipped with everything needed to begin reconstructive work.
In order to assist you around the clock, our disaster restoration Phoenix crew stays available 24/7/365 to help you at even the most inopportune times, such as the middle of the night on a holiday. Keeping you safe under dire circumstances is something our disaster restoration Phoenix unit take very seriously, so we offer same day service for all water-related emergencies.
Our disaster restoration Phoenix workers are licensed, bonded and insured to provide you with comprehensive mold infestation and water damage services that deal with the following issues If your home or business is already dealing with the effects of a water damage invasion from a ceiling leak, flooding scenario, or any other means, then don't hesitate to contact our disaster restoration Phoenix experts today!
Disaster Restoration Details
After a catastrophe like flooding or a storm, damage needs to be dealt with by our disaster restoration Phoenix team as soon as possible to mitigate any further issues and to get your home back in shape.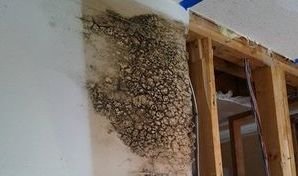 Once our disaster restoration Phoenix agents arrives, we will be locating the source of the problem with a free thorough inspection. We will be making all of the necessary maintenance work while the rest of team starts draining water from the area.
Our disaster restoration Phoenix  technicians will even get to the hard-to-reach sections of your home like crawlspaces, attics, and within the walls. We will make use of the latest drying technology to ensure that water is cleaned up efficiently and effectively.
As soon as our disaster restoration Phoenix pros is on the site of your disaster , our we will begin water extraction procedures by using whatever equipment is most appropriate. If water is involved, once the moisture is removed, our unit uses advanced drying technology that allows us to completely eliminate any leftover moisture hanging around in your home.
The first order of business will be to determine the cause of the problem. Our disaster restoration Phoenix crew has noted the following issues to be the most common cause of water damage within your home:
Leaky Shower Pans

Home Flooding

Roof and Ceiling Leaks

Water Heater Explosions

Mold and Fungus

Mildew odor

Ruptured Hoses

Toilet Overflow

Ice Machine Malfunction Leak

Washing Machine Leakage

Black Water

Pipe Bursts
Our disaster restoration Phoenix operation knows that this will help to prevent mold spores and fungus from growing and spreading throughout your home. We always want their customers to understand the entire scope of the damage before our disaster restoration Phoenix members start work on the home. This ensures that both parties are on the same page when it comes to cost and timeline.
In the instance that you find your home submerged with water disaster you can contact our offices and let our disaster restoration Phoenix techs get your home back on track after a mold infestation. This will help prevent further problems like mold growth or wood rot. Once the water has been removed, we can proceed with our restoration work to give your home a fresh start, so give our disaster restoration Phoenix workers a call today!
Disaster Restoration Done Right by The Professionals
If your home is suffering from the effects of disaster damage, 911 Restoration Phoenix is the company that can best handle the repair and restoration work needed.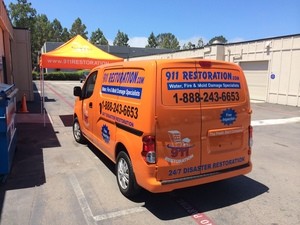 Our disaster restoration Phoenix specialists know that one of the biggest concerns about water damage restoration is how much it is going to cost to get the repairs done.
Our disaster restoration Phoenix pros understand this, and want their customers to know that our crew offers affordable prices on all of our services.
On top of that, our disaster restoration Phoenix unit are also more than happy to work with all major insurance companies, making sure to do all we can to get you the best coverage possible. Our operation have many years in the industry, so our disaster restoration Phoenix workers know exactly how to file your claim in order to keep your out of pocket expenses low.
Our disaster restoration Phoenix team is passionate about helping the homeowners of the community get their homes back into shape and these are some of the benefits when you choose us:
Access to IICRC certified technicians who will be working on your home or business
We will be working with insurance companies to provide you with the most affordable price
Uniformed professionals will come in marked company trucks
You can call our state of the art call centers
Whenever an unexpected disaster strikes, you can trust in our disaster restoration Phoenix team to be available around the clock and to provide a quick  response after receiving your call for an immediate solution to the problem. Our disaster restoration crew will always put you first in whatever job we're hired to do. Whether it's sewage backup, flood, or roof leak, call 911 Restoration to get any disaster restoration Phoenix situations solved today!