Water Damage in Fountain Hills
Discovering water damage in your property can understandably be an overwhelming moment. The only thing you want is to get things back to normal as quickly as possible. Fortunately, the technicians at 911 Restoration of Phoenix will get started cleaning and drying your property almost as soon as you can call them. The repair techs are available 24/7/365 to provide you with immediate water damage restoration in Fountain Hills. Customers can expect technicians to arrive within 45 minutes of receiving their call, no matter what time a disaster impacts your property. If your situation requires emergency leak repairs or flood cleanup services, our professionals will administer the same-day, water cleanup services you need.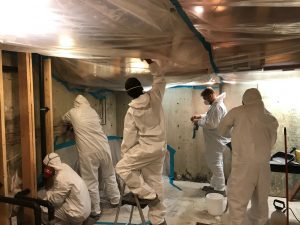 911 Restoration of Phoenix is committed to providing the community with comprehensive water damage restoration that includes complete water extraction, drying, and dehumidifying efforts.
Even though we are a nationwide restoration company, each branch is locally owned and operated. Our technicians are experts at mitigating the moisture issues that specifically affect Fountain Hills.
Property owners can have total confidence in our repair techs. Not only do they have decades of experience performing leak and flood cleanup in Fountain Hills, but they are also IICRC certified.
Having earned their IICRC certification means that they are backed by the Institute of Inspection, Cleaning, and Restoration. By reaching these high restoration standards, the repair techs have proven that they can handle any water damage issue.
On top of employing highly qualified technicians, 911 Restoration of Phoenix is licensed, bonded, and insured for the protection of all their customers. When you hire our repair techs, you will have peace of mind knowing that you're in the most competent hands in the industry.
Once the technicians arrive at the site of the disaster, you get a free home inspection and assessment of your repairs. You can rely on our staff to provide you the best restoration service you and your family deserve.
Call the team that cares and understands what you need from a water mitigation company. 911 Restoration of Phoenix will start the water damage restoration process by giving the property owner with a free visual inspection.
Count On Us For Everything, From Flood Cleanup To Mold Decontamination
The warm climate of Fountain Hills makes it easy for mold to grow indoors. It only takes 24 hours for mold spores to develop into an infestation after being exposed to moisture.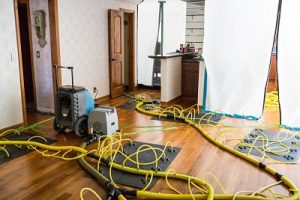 The ferocity at which mold can grow makes emergency water damage restoration crucial in stopping an infestation from spreading throughout the property.
Mold ultimately thrives on the same things that every other living thing does- food and water. The organic materials found inside homes and businesses, such as wood, cardboard, paper, and moisture, act as the perfect sustenance for mold.
Our crew has been trained to act both quickly and precisely. Using cutting-edge water extraction and drying technology, we will administer both flood cleanup and mold decontamination.
911 Restoration of Phoenix fully understands the magnitude of any situation involving water and mold. It is our goal to transform your home back into a safe, clean place for you and your family.
Once the technicians get a handle on the water damage problem, they will discuss ways that you can prevent future leaks and floods from occurring. By knowing the warning signs of a water invasion, you can avoid structural damage and mold infestations.
It is smart to control the moisture level in your property in any way you can. There are simple things you can do, such as keeping your thermostat at 78 degrees and drying wet surfaces as soon as they appear. You can also increase air circulation and indoor ventilation by turning on a fan and keeping windows open. This steps will help begin the drying process as you wait for technicians to arrive.
Paying close attention to water bills can help you catch a broken pipe at its earliest stages. If you notice a spike in your bill, that could be an indicator of water damage somewhere on your property.
Mold spores only need a small amount of water to grow into a full-blown infestation. To stop mold from spreading, we need to get every drop of moisture extracted from the property is integral to your recovery. So, to prevent mold growth in your home or business, call 911 Restoration of Phoenix as soon as you notice water stains, leaky pipes, or any other indication of water damage.
A Water Mitigation Team That Provides Free Insurance Consultations
Many customers call 911 Restoration of Phoenix inquiring about the cost to mitigate a water intrusion. This is a question that is best answered by the on-site technicians.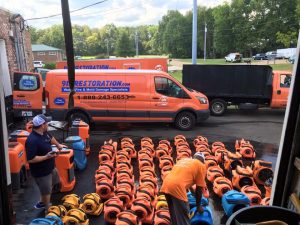 As soon as you discover water damage in your property, staff members will schedule an appointment for the property owner to receive a free visual inspection and estimate.

Once technicians determine the extent of the water damage restoration needed to repair your home or business, a staff member will provide you with a free insurance consultation.

By going over your insurance policy with a professional, you can have a trained eye help you figure out the coverages you are entitled to receive.

Our staff members will do whatever they can to keep your out-of-pocket expenses low, including submitting your insurance claim for you. If there are aspects of the restoration work that are not covered by your plan, such as mold decontamination, customers can rest assured we keep our prices competitive.

Our team members are qualified to help you with all aspects of the restoration process, from conducting the water damage repairs to creating a lost itemization list. 

Customer service is always at the forefront of everything we do. The staff members are excited to prove our dedication to the Fountain Hills community during their time of need.

911 Restoration of Phoenix will give you its full attention when you need quick and affordable water damage and mold decontamination in Fountain Hills. So, call the restoration company that will provide you with the Fresh Start you deserve today!

Proudly servicing the cities of Anthem, Ahwatukee, Buckeye, Burnstead, Carefree, El Mirage, Fountain Hills, Glendale, Goodyear, Laveen, Litchfield Park, New River, Paradise Valley, Phoenix, Peoria, Scottsdale, South Mountain, Sun City West, Surprise, Sunrise, Waddell, Youngtown, and the surrounding areas.

njj