Water Damage Maricopa
Water damage can affect your home in Maricopa in a lot of ways. That damage can come in different forms such as floods, roof leaks, or pipe bursts, but no matter the problem, you can count on 911 Restoration Phoenix to provide you with the assistance you need to get your home back in shape. Our water damage Maricopa experts are trained and equipped to conduct only the highest quality of water damage restorations.
A Quick Response To Your Water Damage Concerns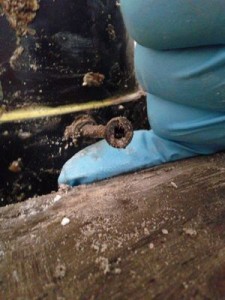 Whenever a leak needs to be dealt with, time is of the essence in order to avoid any other potential problems like wood rot, flooding, or mold growth. Mitigating the effects of water damage is best done through our lighting fast response. Whenever you call us to take on your water emergencies, you can expect our team to be there within 45 minutes.
With our almost immediate response time, we'll get those leaks patched up and your home refurbished in no time. Our team will provide you with a free inspection and estimate that will help us locate the problem and will help us determine the most affordable price for the restorations.
Situations like roof leaks, pipe bursts, or water heater bursts can also occur unexpectedly, but no matter when they happen, you can count our water damage Maricopa team to be there. We're available 24/7 to conduct on the day service so you can get a fresh start right away!
Water Damage Restorations Prevent Fungal Infestations
When a leak allows water to intrude into your interiors, the excess moisture can create the ideal environment for mold to start growing. Once mold starts to set in near around the area of a leak, it won't take long for it to spread because it will start releasing spores into the air. Those spores can trigger respiratory ailments like coughing and asthma. Mold will be feeding on the area where it starts growing, which can hasten the deterioration of wooden sections of your home.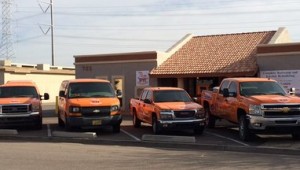 So that these problems don't occur in the first place, 911 Restoration will respond to your water emergencies right away. We will make sure that all repairs are done with urgency and care in mind. We will be using our state-of-the-art drying technology to be able to extract water and remove moisture from your home thoroughly.

Our IICRC certified water damage Maricopa team will be trained to take care of any water emergency. We can even check all of the hard-to-reach areas like the basement, crawlspaces, attic, and the area between the walls for any signs of leaks or fungal growth. When we detect mold, we'll be conducting our remediation services that will thoroughly expunge mold from your home along with any spores it may have released.

Because of our almost immediate response, equipment, experience, and training, 911 Restoration is the company best suited to take care of all the water damage situations that can affect your home. Whenever you need leak patched up or mold taken care, give 911 Restoration a call today!

njj