Water Damage in New River
Residents of New River frequently experience water damage and mold issues inside their homes and businesses. Not only is the climate conducive to these issues, but there are things you and your family may unknowingly do that can create leaks and flooding issues. No matter what the reason for needing water damage restoration in New River, it is necessary to begin water extraction and drying procedures as soon as possible. It is crucial to call 911 Restoration of Phoenix the moment you notice any sign of a water leak, which we make possible by staying available 24/7/365. The technicians are always standing by to make it easy for you to schedule an appointment. In fact, property owners will receive a free visual inspection, so you don't have to take any risk when you hire our team.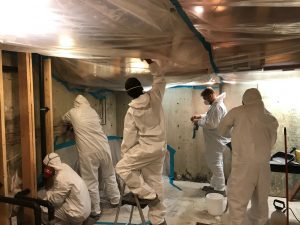 Customers can feel safe and secure once our team members have arrived on the scene. They are confident in their ability to administer advanced water cleanup in your property.
The technicians are trained to the highest standards and have earned their IICRC certification from the Institute of Inspection, Cleaning, and Restoration. They have also been in the water damage restoration industry for decades, so they know exactly what property owners in New River need.
Even though 911 Restoration of Phoenix is a nationwide restoration company, the branch is locally owned and operated. This makes our technicians experts in administering water damage restoration for issues specifically affecting New River.
Most of the time property owner will experience mold growth due to unmitigated water damage, which is why it is so important to receive immediate flood cleanup and drying services.
Not only are the repair workers experts at mold decontamination, but they know everything there is to know about ceiling leaks, property floods, sewage overflows, and any other water issue that may be impacting your property.
Call 911 Restoration of Phoenix when you need assistance from a team that cares and understands what you need our of a water mitigation company. Our technicians will show you that flood cleanup can be the catalyst to a Fresh Start!
Speedy Water Damage Repairs Reduce Your Chances Of Mold
If your home has recently experienced a flood or a leak, then chances are there is also going to be some mold present. The warm climate and increased moisture can cause humidity levels to rise inside your property, making an environment conducive to mold growth.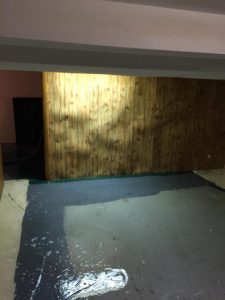 It only takes between 24 and 48 hours for mold spores to develop into an infestation that can spread behind your walls and ceiling into previously unaffected areas of the property.
Getting quick and thorough water extraction and drying services are the only way to stop mold from infesting these damp, dark areas.
By receiving professional leak repair and flood cleanup in New River, you will either limit the reach of a current infestation or stop one from growing altogether. Our technicians are equipped to administer both the mold and water damage restoration.
It's vital to your recovery that you never attempt a mold cleanup on your own. Not only because you may possibly inhale harmful spores, but you could actually spread them around and cause a more extensive infestation in the long run.
Customers can trust that when our technicians arrive, they will set up containment barriers to prevent airborne spores from landing in other parts of the home or business. They will also integrate comprehensive services that deal with both the mold and moisture issues thoroughly.
Keep your health intact and call 911 Restoration of Phoenix to do the dirty work. They will give you peace of mind that your space will be wholly sanitized once they complete the restoration procedures.
Water Damage Help From A Restoration Company That Cares
The wellbeing of our customers is the most critical aspect of water damage restoration. To ensure you are living in a safe space, technicians will be as meticulous as possible when dealing with mold and water damage.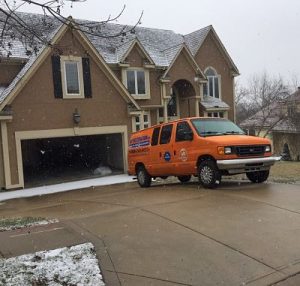 The technicians will do everything they can to limit the reach that the mold has in your living space, which includes implementing cleaning, sanitization, and odor removal services.

By using professional deodorization techniques, our techs will erase every trace of the mold and mildew odor from your property. This will also increase indoor air quality and create an overall healthier environment.

The details are what matter when cleaning flood damage and mold growth because leaving behind even a trace can impact the integrity of your home and your health. 

Inhaling mold particles can cause you to experience allergies and respiratory issues. In fact, experiencing these symptoms while only in your property may be an indicator that mold is present.

Stay aware of your surroundings and report any inconsistencies to 911 Restoration of Phoenix. Their highly trained technicians will come to check out the water damage situation immediately, fully prepared to give you the Fresh Start you deserve!

Proudly servicing the cities of Anthem, Ahwatukee, Buckeye, Burnstead, Carefree, El Mirage, Fountain Hills, Glendale, Goodyear, Laveen, Litchfield Park, New River, Paradise Valley, Phoenix, Peoria, Scottsdale, South Mountain, Sun City West, Surprise, Sunrise, Waddell, Youngtown, and the surrounding areas.

njj