Water Damage in Maricopa County
Leak and flood damage needs to be dealt with immediately. When water invades your home or business it is important to have access to a water mitigation company that is able to provide you with speedy water damage repairs. The  professionals at 911 Restoration of Phoenix are available 24/7/365 to administer leak and flood cleanup in Maricopa County. It doesn't matter what time your water disaster occurs, repair techs will respond with emergency water damage restoration services within 45 minutes of receiving your call. Whether you live in Phoenix, Scottsdale, Glendale, or anywhere else in Maricopa County, you can expect to receive fast and efficient water extraction and drying services.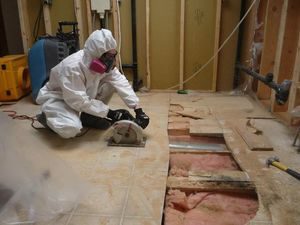 The technicians at 911 Restoration of Phoenix are qualified to administer leak and flood repairs in both residential and commercial properties. Home and business owners can trust us to handle whatever situation they may find themselves experiencing.
We employ IICRC certified technicians who have years of experience conducting both mold decontamination and water damage restoration in Maricopa County.
On top of working with experienced professionals, 911 Restoration of Phoenix is licensed, bonded, and insured for your protection. You can have total confidence in our restoration abilities.
If you are feeling any hesitation you can put those feelings aside because property owners get free visual inspections. By surveying the premises, repair techs will determine the extent of the damage and formulate an estimate.
It is common for property owners to need flood cleanup or mold removal at one time or another, no matter how vigilant you are about maintaining your commercial or residential estate. As soon as you need help, our technicians will be ready to assist you. Technicians are prepared to provide you with same-day restoration service for water-based disasters, such as home floods, pipe bursts, and ceiling leaks.
Our technicians understand what you want and need as a property owner in Maricopa County. So, call 911 Restoration of Phoenix when you need leak repair or flood cleanup services from a restoration company that you can trust today.
Water Damage And Mold Remediation For Customers In Scottsdale
If you initially call our team to repair the water damage that has affected your home, there is still a chance that mold may be a byproduct of that damage.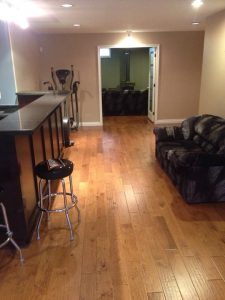 In order to cover all of your bases, technicians will offer to provide you with a free visual mold inspection. It is important to check for mold growth in your property because mold and mildew have the ability to cause a multitude of issues.
On top of looking and smelling unpleasant, mold can cause rust and rot in the property, which can lead to structural issues.
For example, a customer living in Scottsdale called 911 Restoration of Phoenix because she had water dripping from an AC vent in the ceiling. Once technicians arrived, the found that the house water leak had led to mold growing in her attic.
Along with extensive leak repair services, the repair techs were able to administer thorough mold decontamination techniques that sanitized the affected area.
We all know that mold does not look aesthetically pleasing when it is growing on the ceiling or walls, but many property owners are not aware of the health risks an infestation can pose.
Inhaling the spores on a regular basis can cause you to experience symptoms that include wheezing, asthma, coughing, headaches, sneezing, itchy eyes and skin rashes.
However, with fast assistance, you can trust that your property will get back to the healthy, clean state you know. Call 911 Restoration of Phoenix as soon as you notice leak damage in your home or business and technicians will guarantee it passes the mold clearance test.
911 Restoration Is Your Trusted Water Damage Restoration Company
Whether you need flood cleanup or ceiling leak repairs, 911 Restoration of Phoenix will do everything it can to ensure that customers get the fastest and most efficient assistance possible.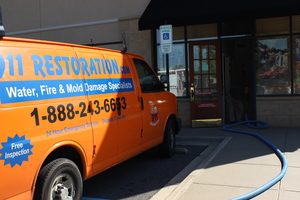 We want you to feel at ease about the situation occurring on your property and we can do that with industry-leading water damage restoration and mold mitigation solutions.

Our team has been in the water damage restoration industry for many years, and throughout our experience, we have learned how to deal with every kind of water disaster possible.

If you call our restoration company, then you must be dealing with circumstances that you feel requires professional help, which means that you must be feeling quite overwhelmed.

The staff understand the magnitude of the situation, so when the technicians arrive on your property, they take special care to tend to your emotional needs. By providing you with excellent customer service, we hope to maintain your wellbeing throughout the entire renovations process.

This assistance extends beyond the physical work and goes into all facet surrounding the restoration. If you need help figuring out the insurance process, then a staff member will provide you with a free insurance consultation. By going over your policy with a professional we can determine the full extent of your coverage.

Call 911 Restoration of Phoenix as soon as you need professionals at your property who are ready to dive in and give you the attention you deserve. Let us show you that an experience with water damage can turn into a Fresh Start!

Proudly servicing the cities of Anthem, Ahwatukee, Buckeye, Burnstead, Carefree, El Mirage, Fountain Hills, Glendale, Goodyear, Laveen, Litchfield Park, New River, Paradise Valley, Phoenix, Peoria, Scottsdale, South Mountain, Sun City West, Surprise, Sunrise, Waddell, Youngtown, and the surrounding areas.

njj