Water Damage El Mirage
When homeowners in Arizona discover that their home has been affected by a leaky pipe or a toilet overflow, they can call the water damage El Mirage unit at 911 Restoration Phoenix at any time, 24/7/365, and repair workers will be at your door within 45 minutes to begin restoring your property.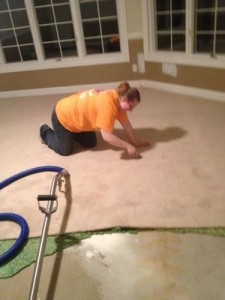 We always want to be available to help you, no matter what time of day or night your emergency occurs, because with all our experience in the field, we know what an important factor time is in the clean up process.
Our El Mirage plumbing experts are thoroughly trained in all the latest water damage remediation techniques, making us eligible to begin same day services for the following causes of water damage:
Washer hose bursts

Water heater explosions

Flooded basements

Fire sprinkler malfunctions

Toilet overflows

Pipe bursts

Roof leaks

Leaking shower pans
Call our El Mirage leak repair aids today, and we will give you a free home inspection to ensure that we understand the complete extent of the work that needs to be done on your property.
Excessive Moisture Causes Mold and Fungus Growth
When your home becomes flooded with water it automatically becomes susceptible to mold growth.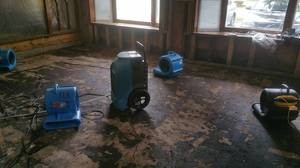 The warm temperatures of Arizona makes it easy for mold spores to flourish once they have been exposed to water.
All the spores need is 24 hours to begin infesting the premises, which why a quick plan of action is imperative to complete mold eradication.
The El Mirage water emergency techs have the gear needed to get into tight spaces, such as crawlspaces, underneath floorboards, behind walls and attics.
We will make sure that every drop of moisture is removed and all traces of mold are eliminated after a flood, so call our IICRC certified El Mirage flood mitigation professionals today.
We Will Ensure That You Receive Affordable Water Damage Restoration Services
Not only is it important to get ahold of the El Mirage water extraction crew after a water disaster has taken place, but homeowners also need to call their insurance provider.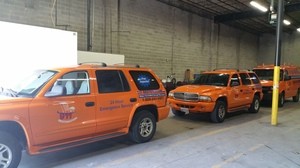 Informing your insurance company on the status of your home after it has been struck by water damage is essential to getting the maximum amount of coverage.

We have many years of experience working in the home restoration industry, so you can be sure that El Mirage floodwater removal staff is licensed, bonded and insured to take over the entire insurance process.

From filing your paperwork to following up with your insurance representative, you can count on us to take care of everything and get you the coverage you deserve.

So, call our El Mirage flood cleanup team today and we will go the extra mile to give you and your family a fresh start.

njj