Water Damage Chandler
When your home has been affected by a leak or a flood, you can stay calm knowing that the water damage Chandler crew at 911 Restoration of Phoenix will be at your home within 45 minutes of receiving your phone call.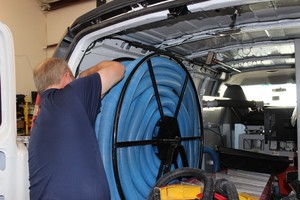 We understand how important it is to treat water-related issues in a timely manner, so we keep our offices open 24/7/365 in order to assist you any time, day or night.
Our Chandler flood removal crew has been trained in the most advanced home restoration techniques, so when you hire us for a job, you can be sure that you are getting the best services in the business.
We are licensed, bonded and insured to remediate the following types of water-based issues:
Toilet overflow sanitization

Pipe bursts remediation

Washer hose bursts correction

Mold infestation clean up

Water heater leak repair

Fire sprinkler malfunction restoration

Flooded basement water removal
For all water disasters, the Chandler water extraction team implements same day services, so we always show up with state-of-the-art technology to immediately begin pumping water out of the property.
When you contact our IICRC certified Chandler flood mitigation experts, we will conduct a free home inspection, so give us a call today.
Water Damage Isn't Always Caused By Weather
When most homeowners think of water damage, they think of leaks caused by heavy storms that infiltrate the home.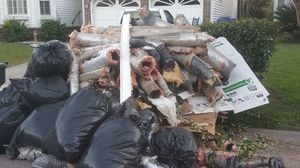 However, most of the time, damage is caused by plumbing-related issues involving improper pipe and home maintenance.
In order to make sure that your piping does not contain cracks, rust and corrosion, you should have a professional come in at least once a year and inspect the entire system.
You can also experience flooding by ruptured hoses that are connected to water-based appliances. For example, the hoses that are connected to your washing machine can sometimes incur tears, which can then lead to large rips that allow water to spray out.
To make sure all your home appliances and plumbing are up to snuff, call the Chandler water removal technicians today!
Insurance Is An Important Piece Of The Home Restoration Puzzle
As soon as you notice any signs of water damage, it is as important to call your insurance company as it is to call the Chandler flood cleanup agents.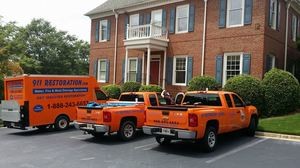 Letting your provider know the situation and giving them as much information as possible is critical to getting the ball rolling.

We have many years of experience working with all types of insurance companies, big and small.

So, if you let us take charge of your claim you can be sure that we will give them everything they need to get you the best coverage possible.

Call the Chandler water disaster techs today and we will do our best to get your the most affordable prices for all water damage restoration services.

njj