Mold Removal Maricopa
Homeowners do not need to hesitate to call the mold removal Maricopa professionals at 911 Restoration of Phoenix if they even have the slightest suspicion that they might have a fungal infestation in their property.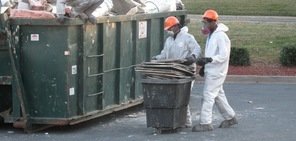 We offer free visual mold inspections, so you never have to worry about taking any financial risks when you need our help.
Our IICRC certified mold removal Maricopa team understands that mold can grow rapidly, especially after water damage has effected the home, which is why we are also experts in water damage restoration.
We are licensed, bonded and insured to implement all types of comprehensive mold cleanup services, such as:
Water damage restoration

Moisture extraction

Thorough drying techniques

Sanitization

Spore removal

Drywall replacement

Vapor Barriers

Air filters and purifiers

Mold testing

Cleanup services

Vacuuming
Our office agents are available 24/7/365, so call us as soon as you think you may have mold growing and we will schedule you an appointment with our mold removal Maricopa staff.
Our Mold Removal Team Does Whatever It Takes To Keep You Safe
Our primary concern is to always make sure that everyone living under your roof is safe, which is why we make ourselves so available to our customers.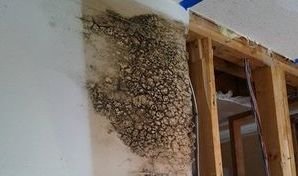 Our mold removal Maricopa technicians use professional-grade equipment to thoroughly get all traces of fungus out of your property, which include dehumidifiers, vapor barriers, eco-friendly cleaning agents and air purifiers.
This allows us to remove the mold from the hardest to reach places, like behind walls and in crawlspaces.
Due to the risky nature of the substance, it is important to never attempt a clean up on your own. We always wear special hazmat suits and face masks that keep us safe from mold spore inhalation.
Call our mold removal Maricopa specialists today and we will get the ball rolling with home restoration procedures as soon as we can.
We Will Guide You Through The Mold, Fungus And Mildew Removal Process
Finding out you have mold growing in your living space can be overwhelming, to say the least, but with us on the job, you can sleep easy knowing that you have the most capable hands in the industry helping you.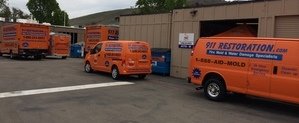 You can trust our mold removal Maricopa pros to handle it all, from repairing the water damage that is causing the mold growth, to eradicating the fungus completely from the premises.
We always deal the entire scope of the damage, including any water issues you may be experiencing, because we don't want the problem to reoccur.
Our mold removal Maricopa crew have the sole goal to keep their customers safe, and by conducting the most thorough mold remediation job possible, we can make good on that promise. Completing a job well done also includes optimal customer service, something we pride ourselves on consistently offering homeowners.
Let us be that shoulder that you can lean on during this vulnerable time, and call our mold removal Maricopa unit at 911 Restoration of Phoenix today!