Mold Removal Anthem
Usually when water issues are left to go untreated, then it plays a factor in mold, fungus and mildew growth, which is why you can depend on the mold removal Anthem crew at 911 Restoration of Phoenix to provide you with comprehensive services that deal with both.
Our entire operation is IICRC certified to provide you with the highest degree of water damage and fungus eradication services, such as:
Water damage restoration

Moisture extraction

Thorough drying techniques

Sanitization

Spore removal

Drywall replacement

Vapor Barriers

Air filters and purifiers

Mold testing

Cleanup services

Vacuuming
We want to make it easy for you to get our mold removal Anthem unit to your home when you find yourself dealing with an infestation, so we stay available 24/7/365 for you to schedule a free visual mold inspection.
Call our mold removal Anthem operation as soon as your notice dampness, dark spots or a musty smell in your home and we will do whatever it takes to get your household sanitized today.
Let Our Professionals Take Care Of Proper Mold Removal
We never want homeowners to feel like they are expected to clean up mold on their own. Our mold removal Anthem workers are qualified to handle any fungus job, no matter how big or small the situation may be.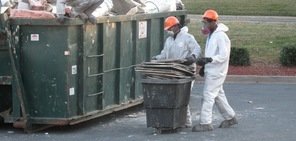 The biggest reason we are so adamant about working quickly, is because mold has the ability to impose health risks upon those living in the home with the substance.
It is necessary to test the mold in the home to determine if it is harmful like black mold, or benign like pink mold.
It can be difficult to tell for sure what type of mold is living in your home, which is why our mold removal Anthem members provides proper mold testing.
Not only do we test the mold, but we use comprehensive techniques to thoroughly remove all traces of fungus. Our mold removal Anthem techs even use vapor barriers to stop the spreading of spores throughout the home, along with using sump pumps, eco-friendly cleaning agents, wet vacs and air purifiers.
Call us when you need the best fungus eradication in the industry and we will go the extra mile to decontaminate your household.
We Will Walk You Through Every Step Of The Home Restoration Work
Along with providing you with the most high quality water extraction and damage repair services, our customers can trust our mold removal Anthem experts to help them understand the financial aspect of the fungus eradication job.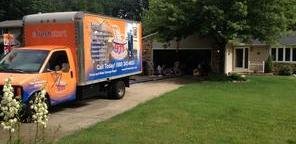 In order to keep your out of pocket expenses low, we constantly offer the most affordably priced mold and fungus cleanup in the area.

Although mold is not commonly covered by basic homeowner's insurance policies, our mold removal Anthem professionals accept all types of insurance when applicable.

If your mold problem is not covered, you can rest assured that we will always provide you with affordably priced mold remediation services.

Call our mold removal Anthem team at 911 Restoration of Phoenix the moment you discover signs of fungus in your household and we will do whatever it takes to turn that mold into a fresh start.

njj