Fire Damage Restoration in Maricopa County
Maricopa County's hot, dry climate creates the perfect environment for wildfires to spread quickly. Wildfires can begin without notice and are usually caused by lightning or human error. Fires can also start inside homes and businesses, generally from electrical problems or negligence. However created, 911 Restoration of Phoenix understands how to manage extensive fire and smoke damage. Their technicians have decades of experience administering fire cleanup in Maricopa County. They realize that once the flames have been extinguished, quick fire cleanup is imperative to recover your property.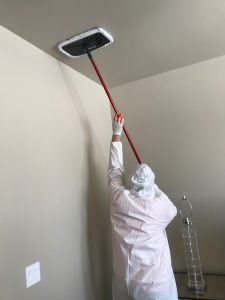 The technicians at 911 Restoration of Phoenix will provide property owners with a free fire damage assessment as soon as they arrive on the scene. This survey will allow them to determine the extent of the fire and smoke damage and come up with an estimate.
Customers can expect the repair techs to administer smoke, soot, and ash removal, as well as implement permanent odor removal services. They provide complete property restoration, including addressing any water damage created by the fire department.
Most property owners are shocked at the amount of water damage that the fire hoses create. Sometimes the flooding can be even worse than the fire damage, making it crucial to hire a company that can take care of both issues.
911 Restoration of Phoenix acts as a fire information center to Phoenix and all of Maricopa County. Call the restoration company you can depend on to answer all your questions and facilitate the fire cleanup you need today!
Prepare Your Property For Wildfires In Phoenix
Since wildfires are such prevalent phenomena in Maricopa County, property owners must safeguard their homes and businesses throughout the year.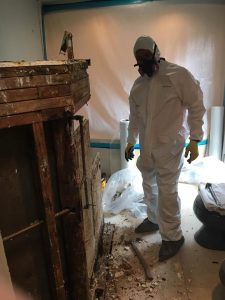 Although it is not possible to entirely prevent wildfires in Phoenix, there are some simple steps you can take to lessen the impact on your property.
When designing the landscape around your home, make sure to use plants and materials that will contain a fire, rather than fuel it. Keep tree branches, and bushes trim and away from your property.
If you keep wood at your property, make sure to keep the piles away from the property structure. It is safest to store the wood in a storage shed or garage, as opposed to leaving it outside.
Sometimes branches and other debris can get caught up in power lines near your home or business. If you notice this to be occurring near your property, call the power company to come and clear the lines.
Even by taking all the precautions, you can still feel the impact of a wildfire. If a fire impacts your property, call 911 Restoration of Phoenix to receive expert fire cleanup services today!
Fire, Water, And Mold Restoration Services
It takes hundreds of gallons of water to put out a property fire. The fire department needs to thoroughly saturate the area to be sure that every flame is out.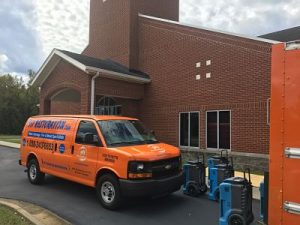 The fire extinguishing procedures lead to extensive water damage, which can then create a mold infestation.

Fortunately, 911 Restoration of Phoenix specializes in water, mold, fire, and smoke damage restoration. Whatever your situation requires, you can be sure we will take care of it.

If your space needs to be cleared to perform the fire cleanup, technicians will perform the pack-out and storage procedures required to keep your undamaged belongings safe.

Staff members will assist you with your insurance claim by providing a free insurance consultation. They will go over your policy with you to determine your coverage and offer direct insurance billing.

Technicians will assist you with inventory listing and direct itemization on-site. The better you are at documenting your losses, the more coverage your insurance provider will give you.

If you become affected by fire and smoke damage in Maricopa County, call 911 Restoration of Phoenix today. Their technicians will provide you with the fire damage restoration needed to give you the Fresh Start you deserve!

Proudly servicing the cities of Anthem, Ahwatukee, Buckeye, Burnstead, Carefree, El Mirage, Fountain Hills, Glendale, Goodyear, Laveen, Litchfield Park, New River, Paradise Valley, Phoenix, Peoria, Scottsdale, South Mountain, Sun City West, Surprise, Sunrise, Waddell, Youngtown, and the surrounding areas.

njj